---
floatrules
Description
Inspired by smartborders.
This patch adds 5 extra variables to the 'rules' array in config.def.h. These are:
floatx, floaty, floatw, floath (if the window has the rule isfloating, the window will spawn with the geometry specified by these vairables)
floatborderpx (border width when window is floating)
Please note that this patch needs rm config.h to be added to the Makefile.
Screenshots: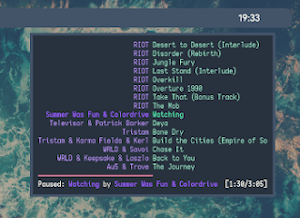 Download
Author
Alex Cole
Jakub Profota (fix 2020-03-22)