---
layoutmenu
This patch adds a context menu for layout switching.
Right clicking on the layout icon brings an xmenu prompt for to pick a new layout, and switches to the selected one.
Screenshots
Vanilla layouts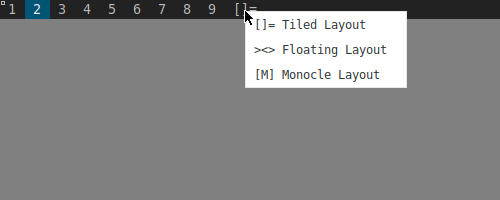 Extra layouts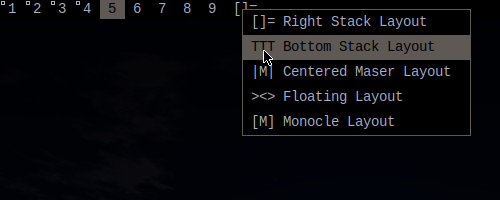 Usage
Xmenu need to be installed.
Edit layoutmenu.sh with the installed layouts and with correct indexes.
Place layoutmenu.sh in PATH.
The text of the menu items is for display only. Name them however you want.
Download
Authors
tdu - < tdukv at protonmail com >
8dcc - 8dcc.git@gmail.com (-Waddress fix)